Bani Aello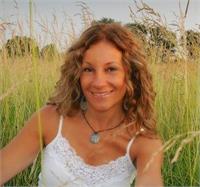 Bani's passion is to help both adults and children learn tools to reduce stress and live with an ever expanding amount of Joy and Peace. She uses tools such as Yoga, Meditation and Mindfulness to achieve these goals, removing tension from the body and mind, assisting people to grow towards greater health and wellness.
Bani is a New York State Certified Elementary School Teacher with over 20 years experience working with children. She has her 200 hr. Yoga Certification through Open Sky Yoga. She also has acquired certification to teach the Mindfulness Based Stress Reduction Program through the University of California San Diego's Medical Center and Reiki II.
Bani Aello instructs the following:
Tired of continuous stress and heartache? Rejuvinate your life physically, mentally, & spiritually.

For more information and to sign up for this workshop directly through the instructor: Bani Aello.




https://baniaello.com/mbsr-course/

MBSR COURSE

Mindfulness Based Stress Reduction Course is a comprehensive 8-week introduction to the art of mindfulness. Modeled on the work of Dr. Jon Kabat-Zinn at the UMass Medical Center, this program is more than just relaxation techniques. It's a structured and supportive program to learn a different way of being.

How Might Mindfulness Training Benefit My Life?
When we feel "stressed out" we often have physical reactions including increased blood pressure, interrupted digestion, increased heart rate, tense muscles and other changes. All of the systems that are supposed to keep us well can be disrupted by stress. As a result, our health may be compromised and we may develop backaches, headaches, GI distress, fatigue, auto-immune deficiencies, sleeplessness or other symptoms.




This class includes a lot of deep stretches to increase flexibility. You will strengthen muscles necessary for good back care and proper posture. It includes ball work to release deep muscle tension and improve the health of your muscle tissue. This class will end with aromatherapy oils and a light neck massage if you choose.

Pre-Registration recommended, max spots available 18.