Jan Gates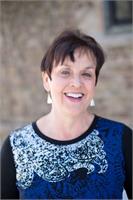 A Pittsford native, Jan has been teaching and directing programs in the fitness and wellness field for many years. Previously she was Group Fitness & Wellness Director at the JCC for over 15 years and was Health and Golf Club Manager at Woodcliff. She currently is a personal trainer, yoga and pilates instructor at Midtown Athletic Club in Rochester. Jan holds a Masters degree in Education, is certified by AFAA (Group Exercise), Kripalu Center for Yoga and Health, and has trained at Stott Pilates in Toronto. She is currently working on her advanced yoga teacher certification and programming for special populations. Jan is also a certified personal trainer, spinning instructor and a Reiki Master. In addition to teaching, she enjoys fitness coaching, giving workshops and designing individual fitness programs. Her playful and often humorous style invites students to explore their bodies from the inside out and realize that it is never too late to start an exercise program and make progress! Her professional mission is to help people feel strong, fit and healthy on all levels- body, mind and spirit. A resident of the Corn Hill area of Rochester, in her spare time, Jan enjoys biking, kayaking, skiing, photography, gardening, quilting, and travel.
Jan Gates instructs the following:
This class includes a lot of deep stretches to increase flexibility. You will strengthen muscles necessary for good back care and proper posture. It includes ball work to release deep muscle tension and improve the health of your muscle tissue. This class will end with aromatherapy oils and a light neck massage if you choose.

Pre-Registration recommended, max spots available 18.